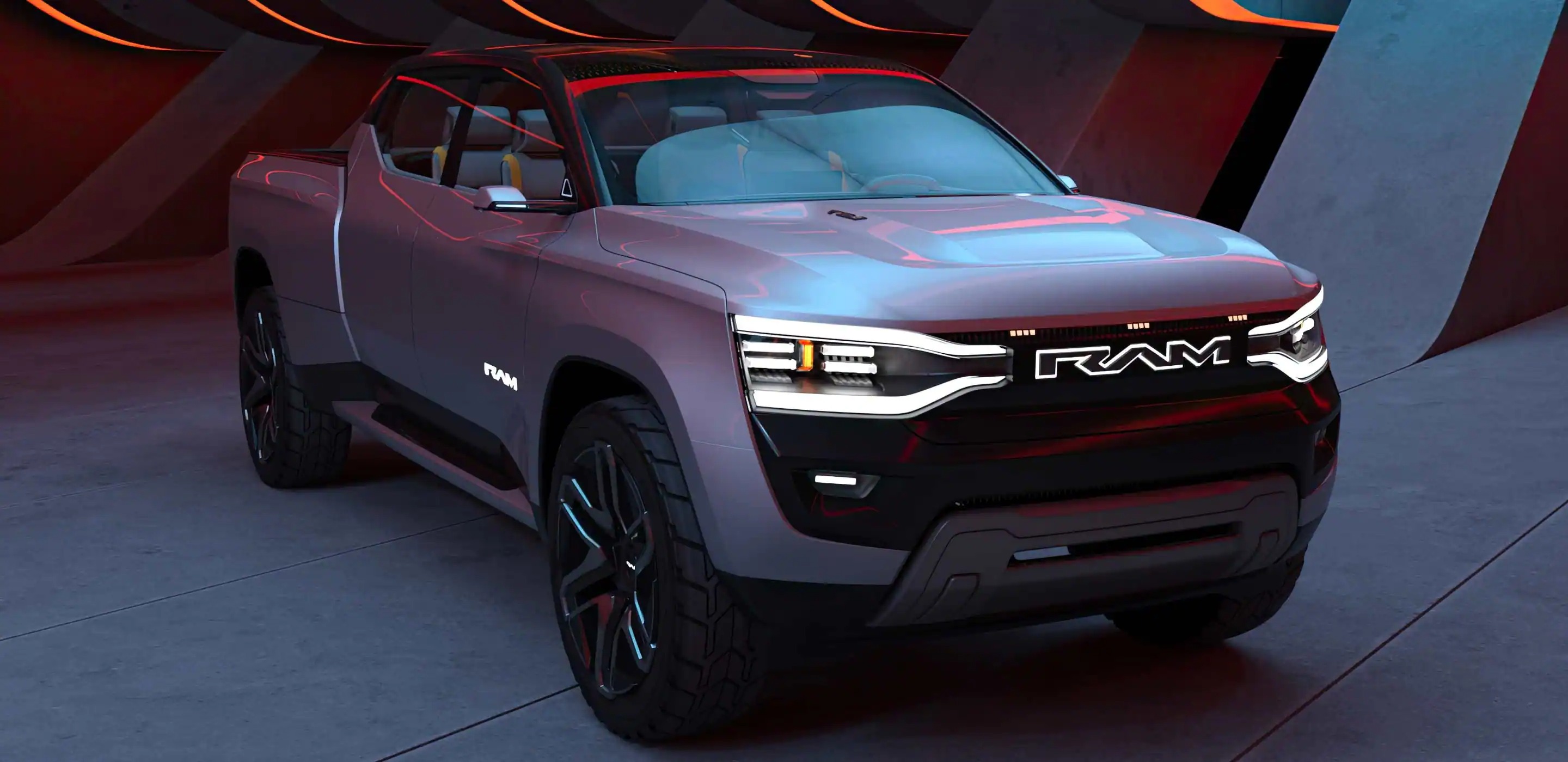 Ram 1500 Revolution — it's much more than just another electric pickup truck. It takes some of the features of competitors such as the F-150 Lightning's body architecture, the Chevrolet Silverado EV's four-wheel steering, the GMC Hummer EV's 35-inch tires and midgate. GMC Sierra EV.
As for the transmission, the only thing known so far – 160 km range recharges in 10 minutes with 800 volt DC fast charging up to 350 kW. Ram doesn't yet share technical details like battery size, haul or tow data, weight, or even range. But we got a lot of information about the gadgets and technologies in the electric Ram.
But the Ram electric pickup can... play movies with an external projector. Ram Revolution can follow you as you go for a walk. If you ever wanted to detach the third row jump seats and use them as camping chairs – it's possible.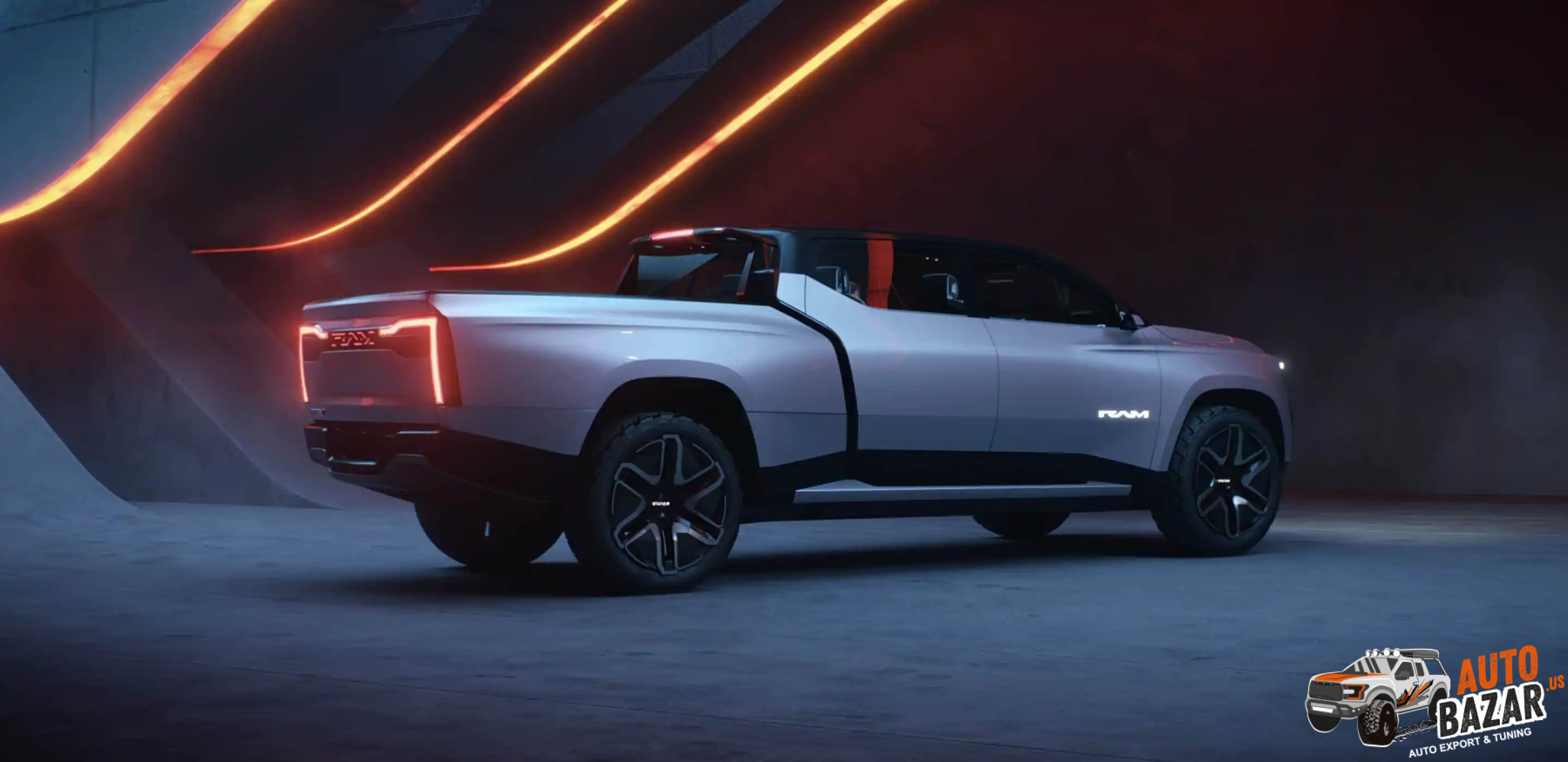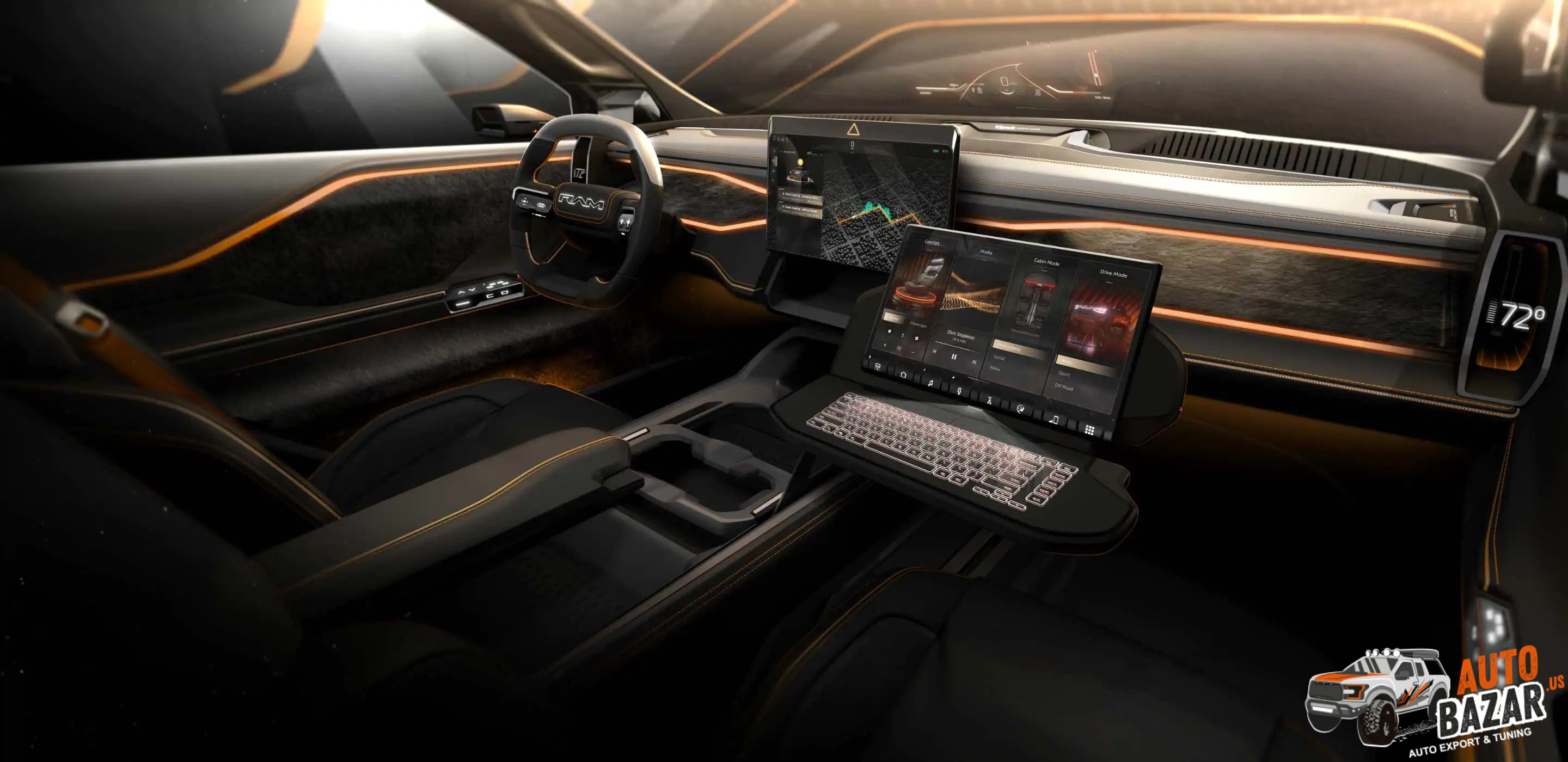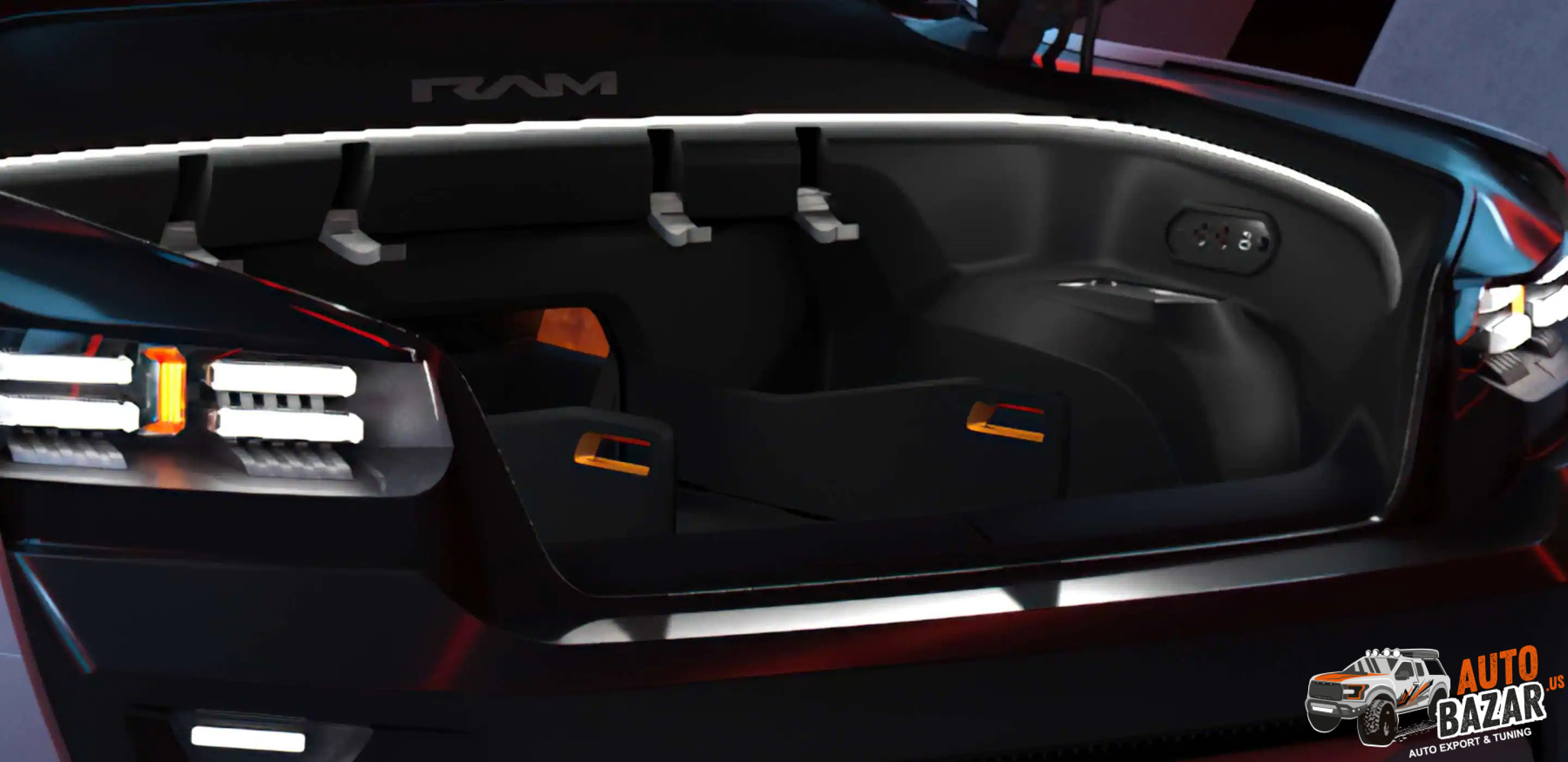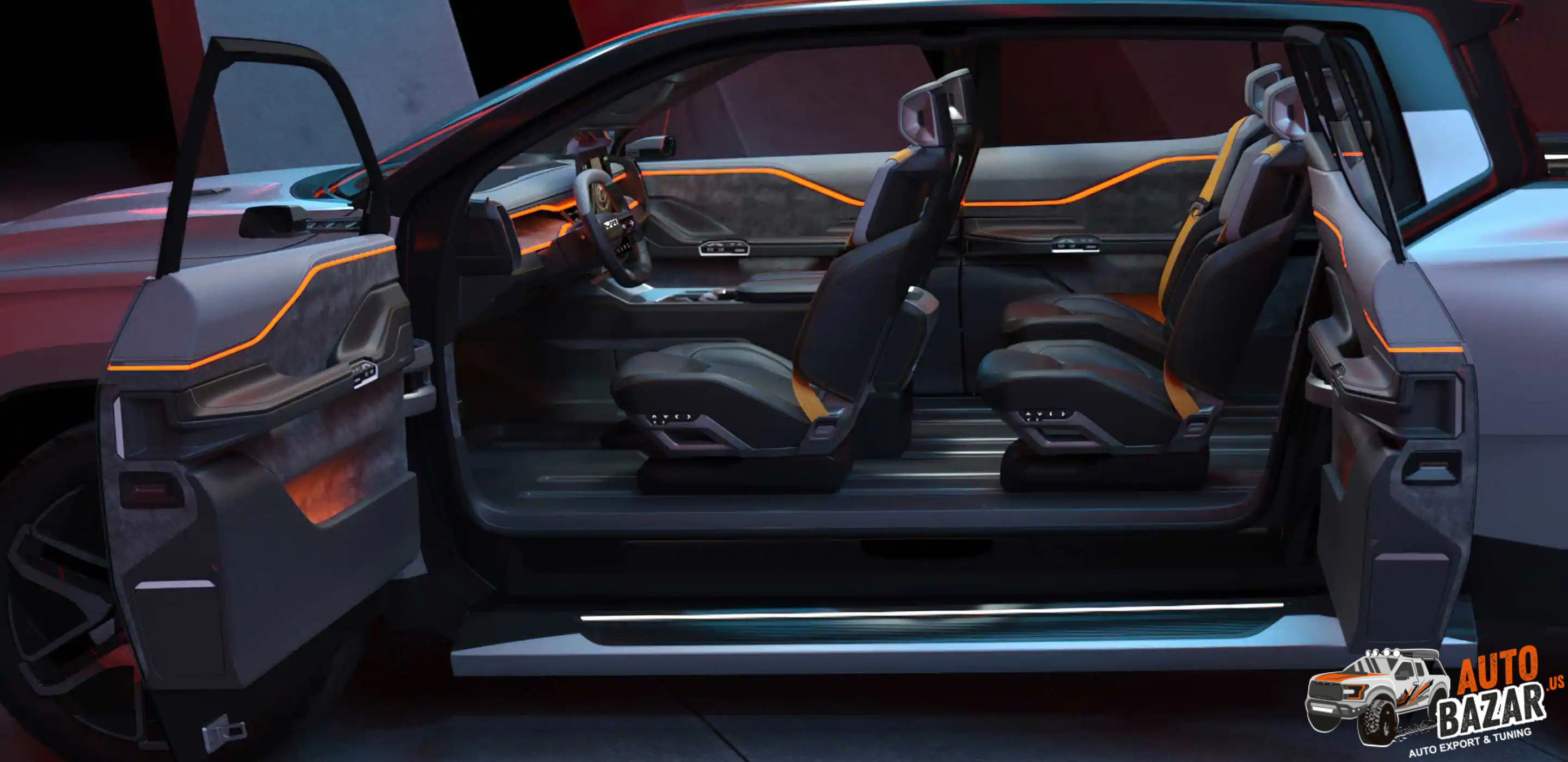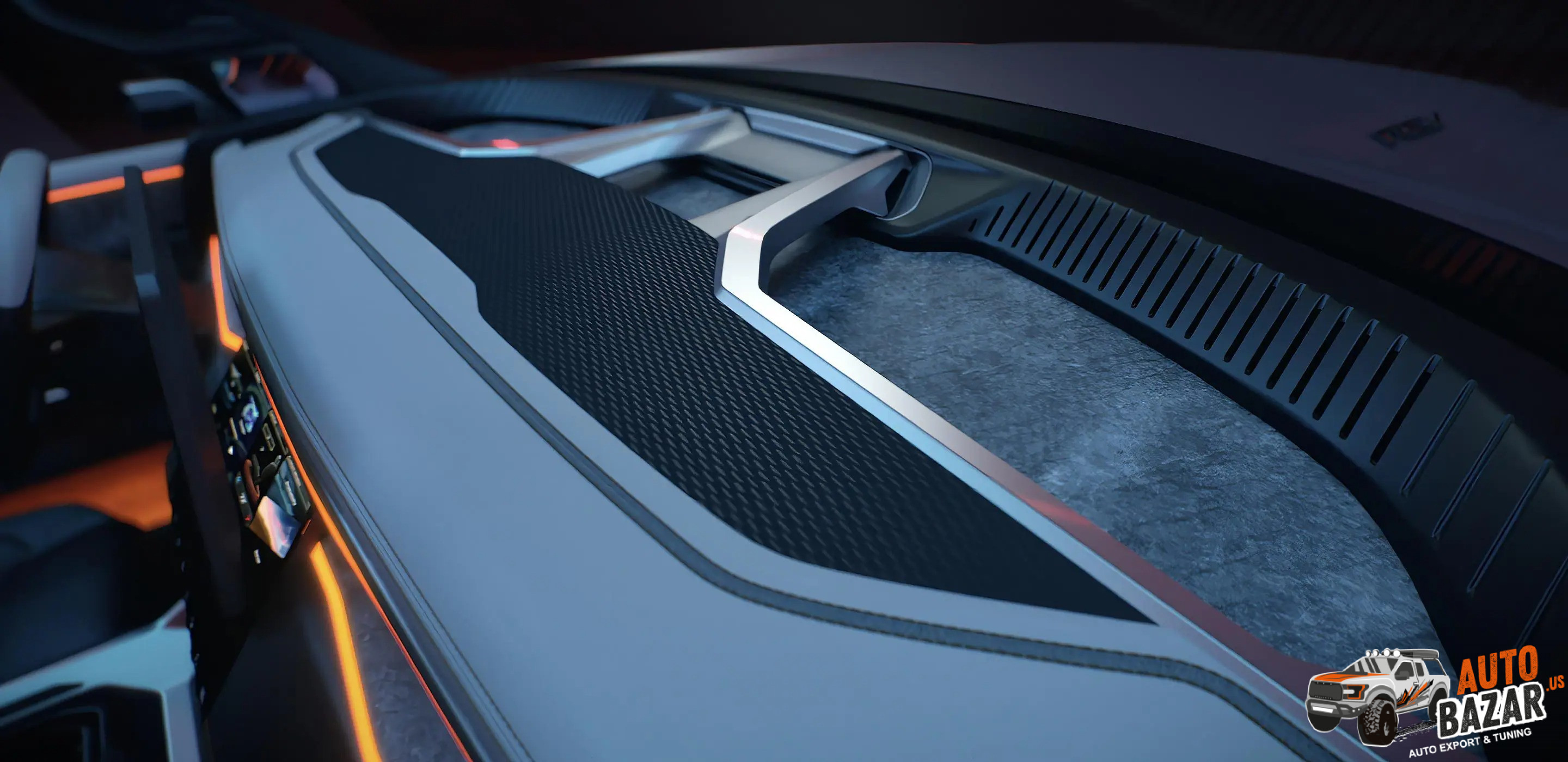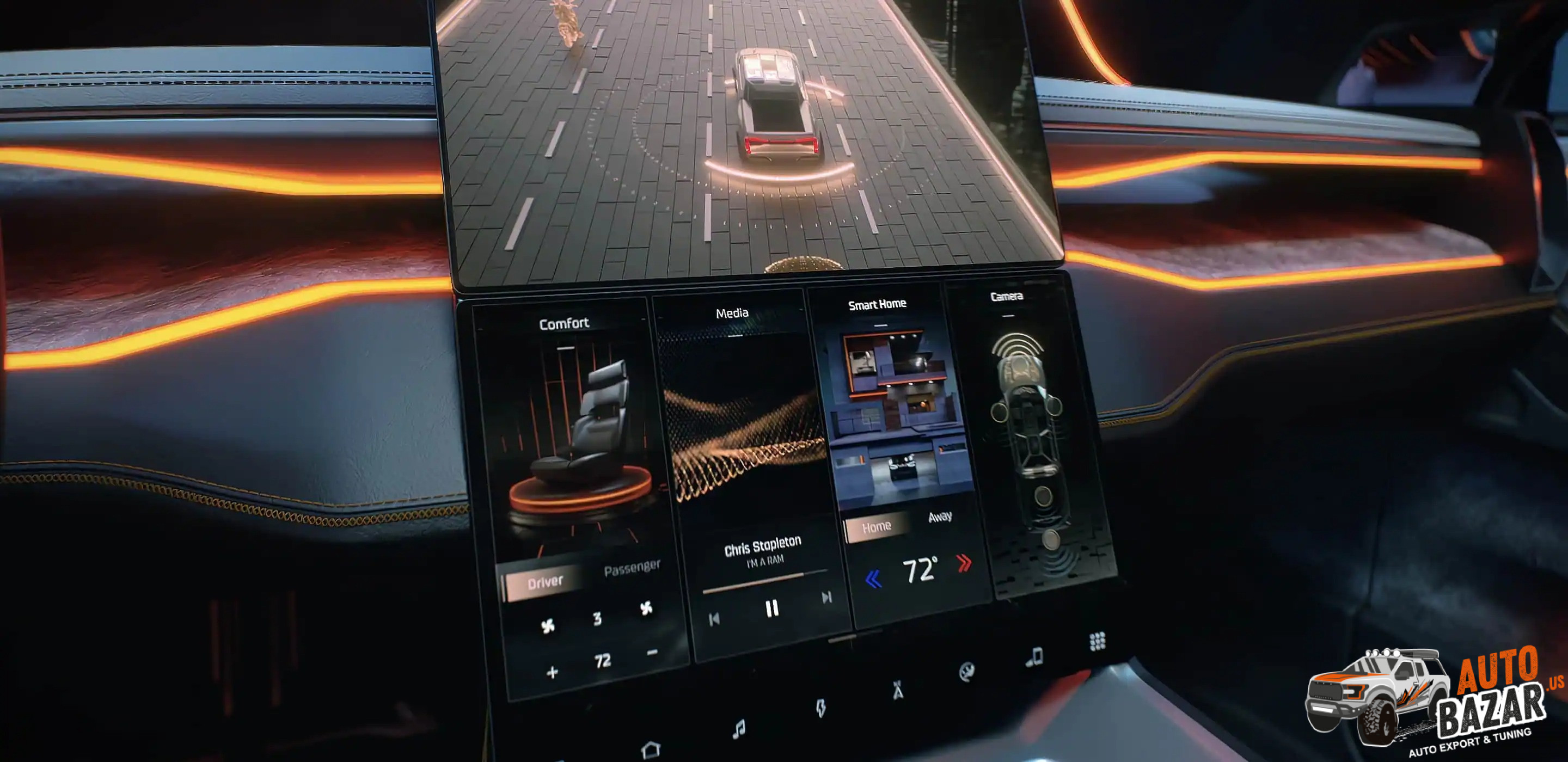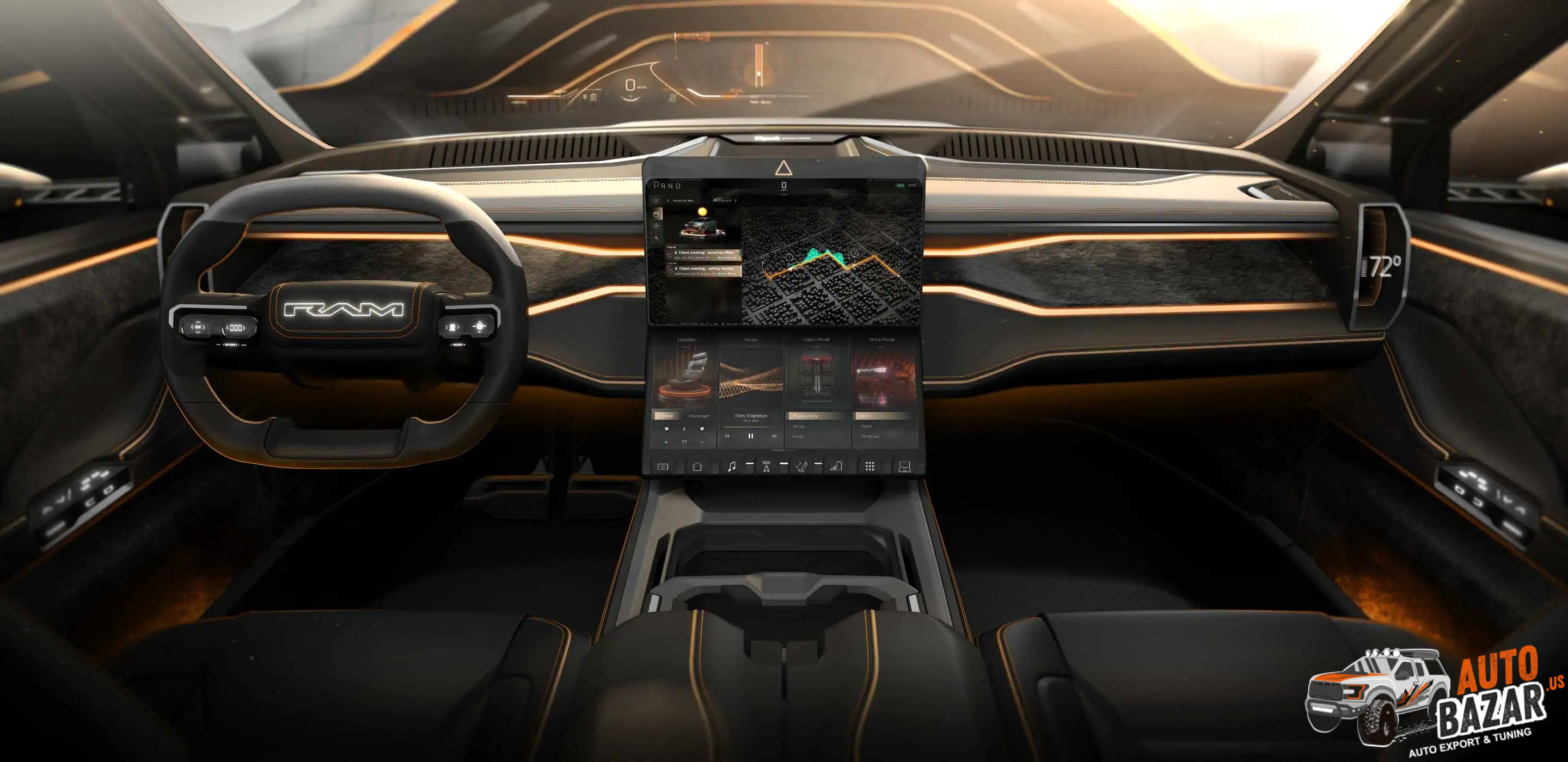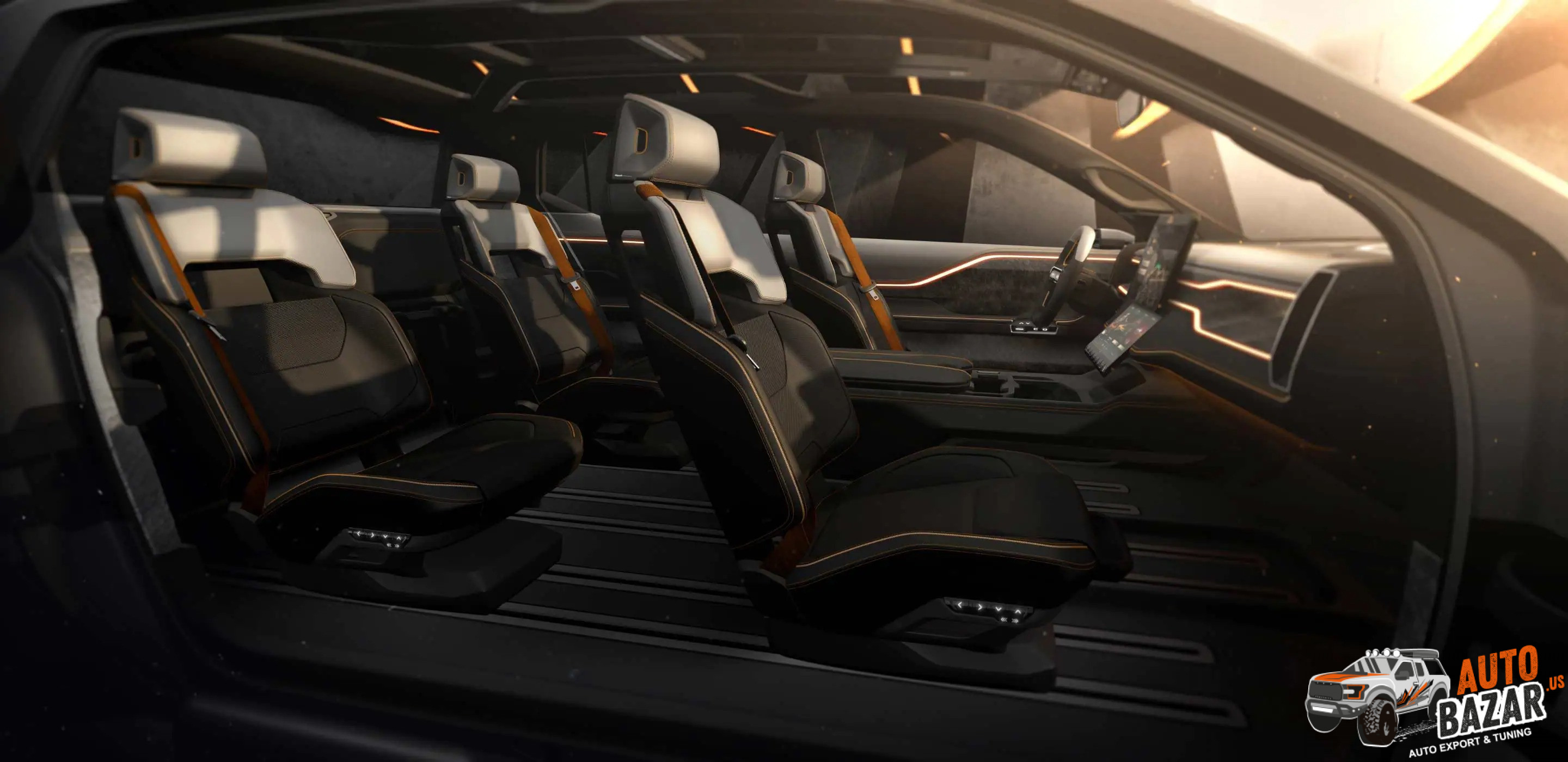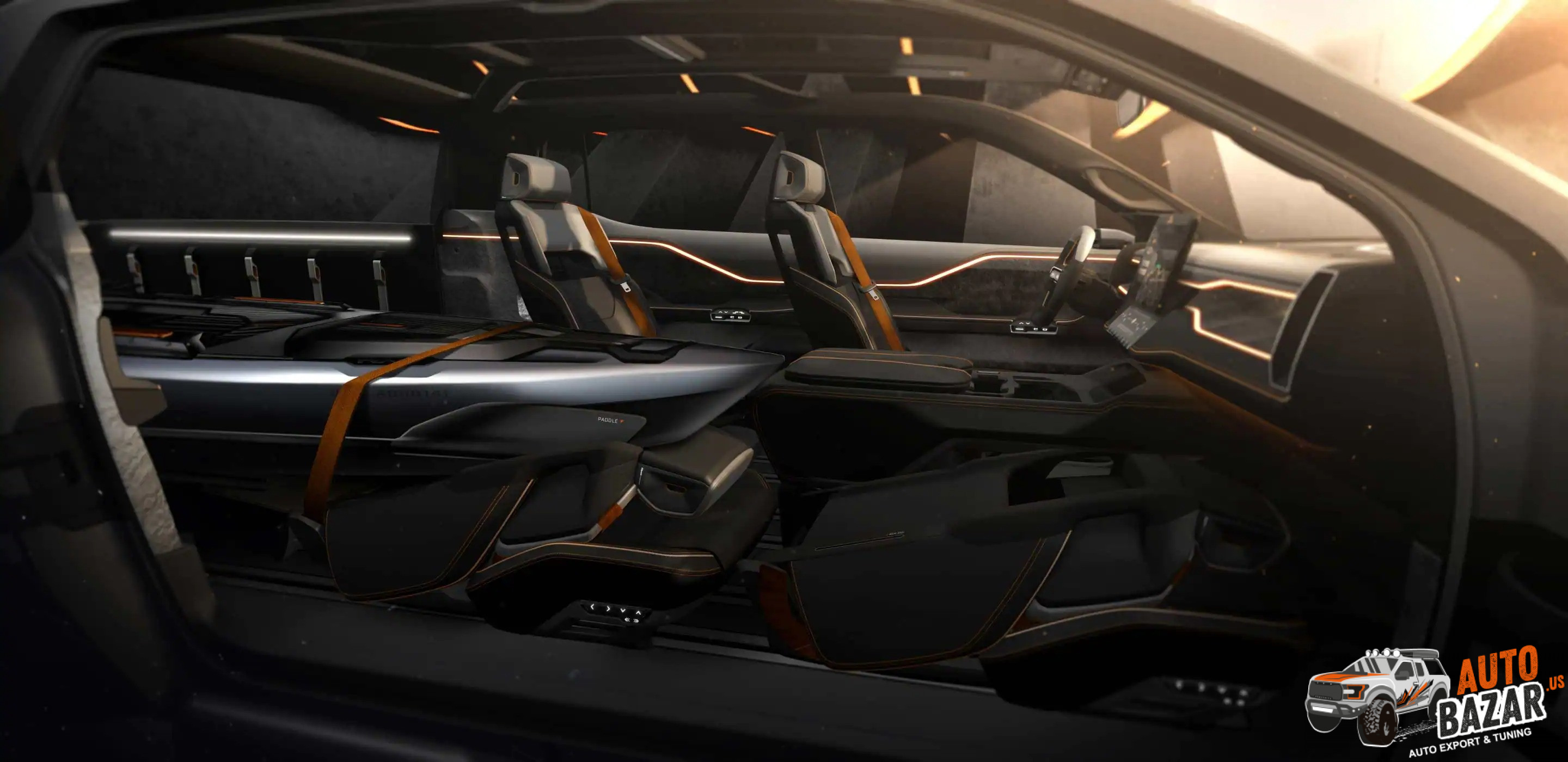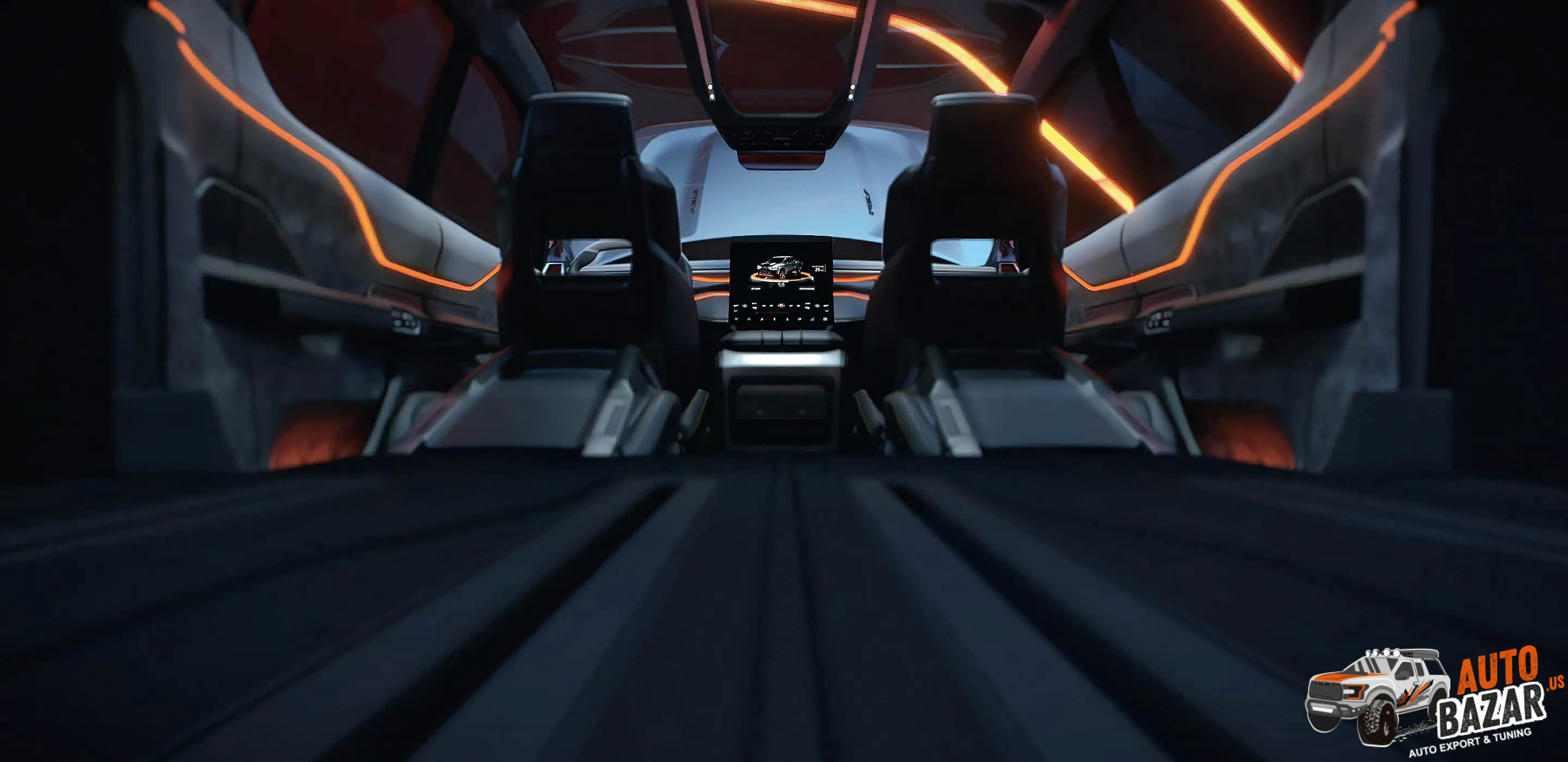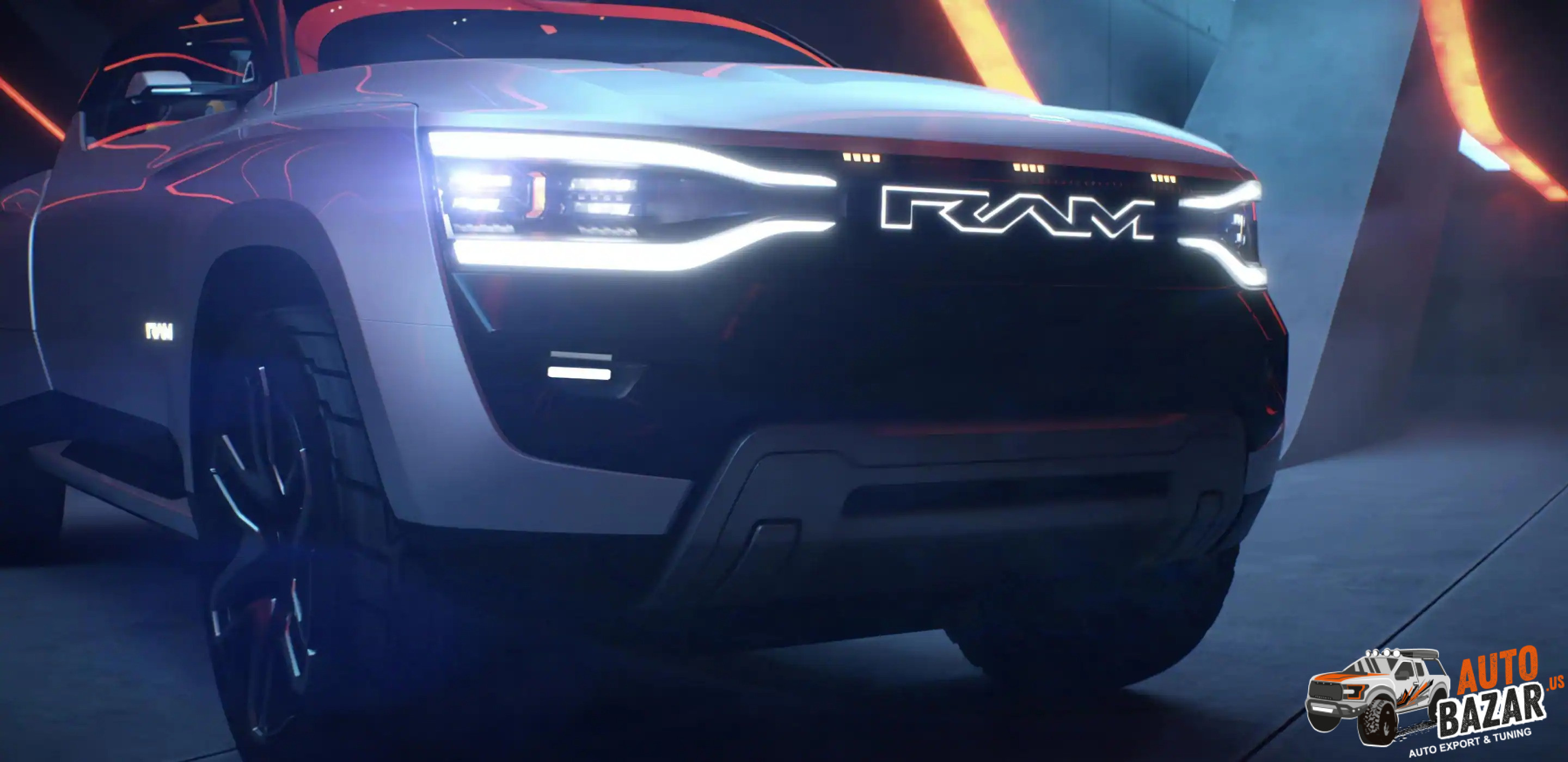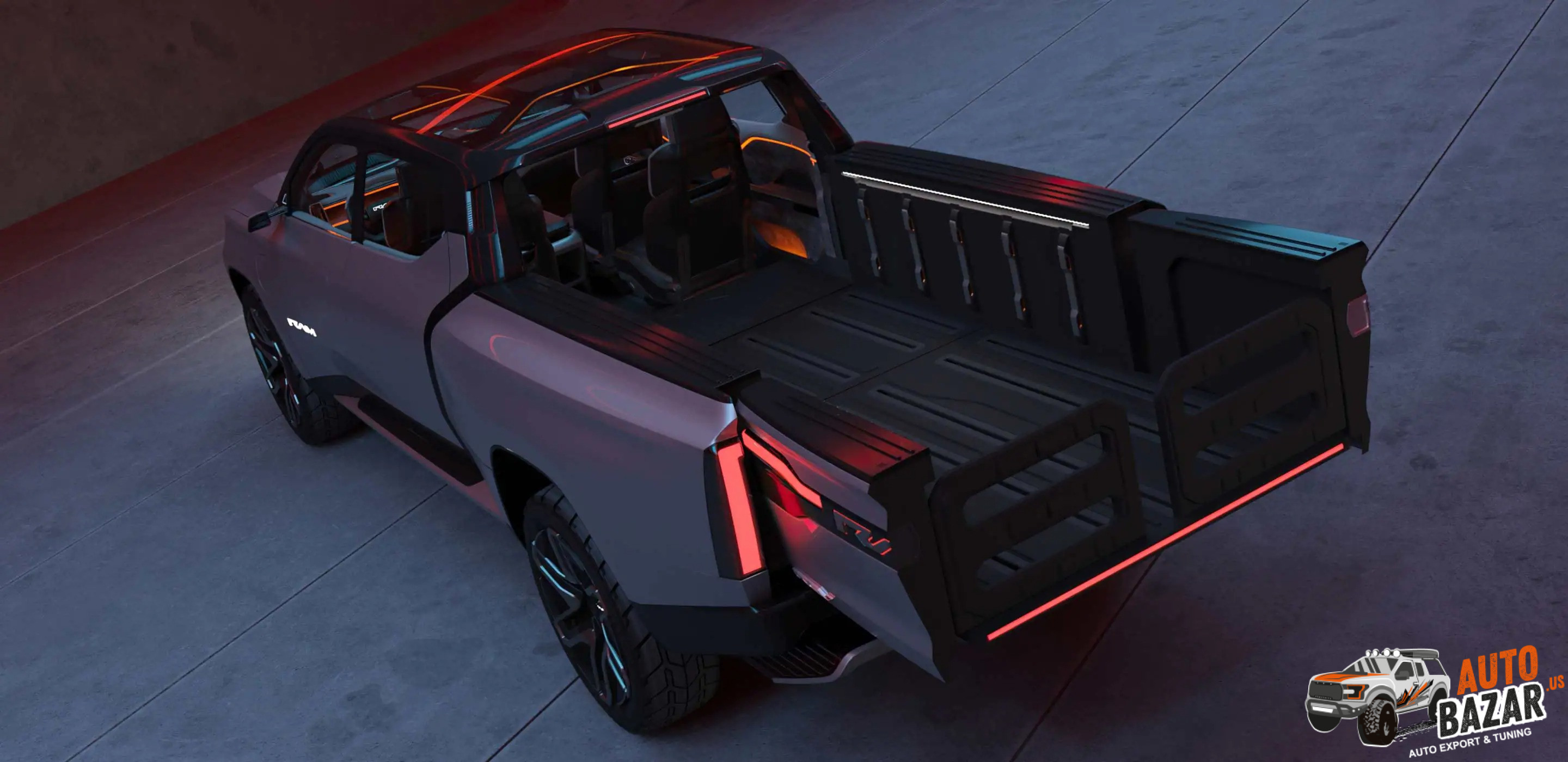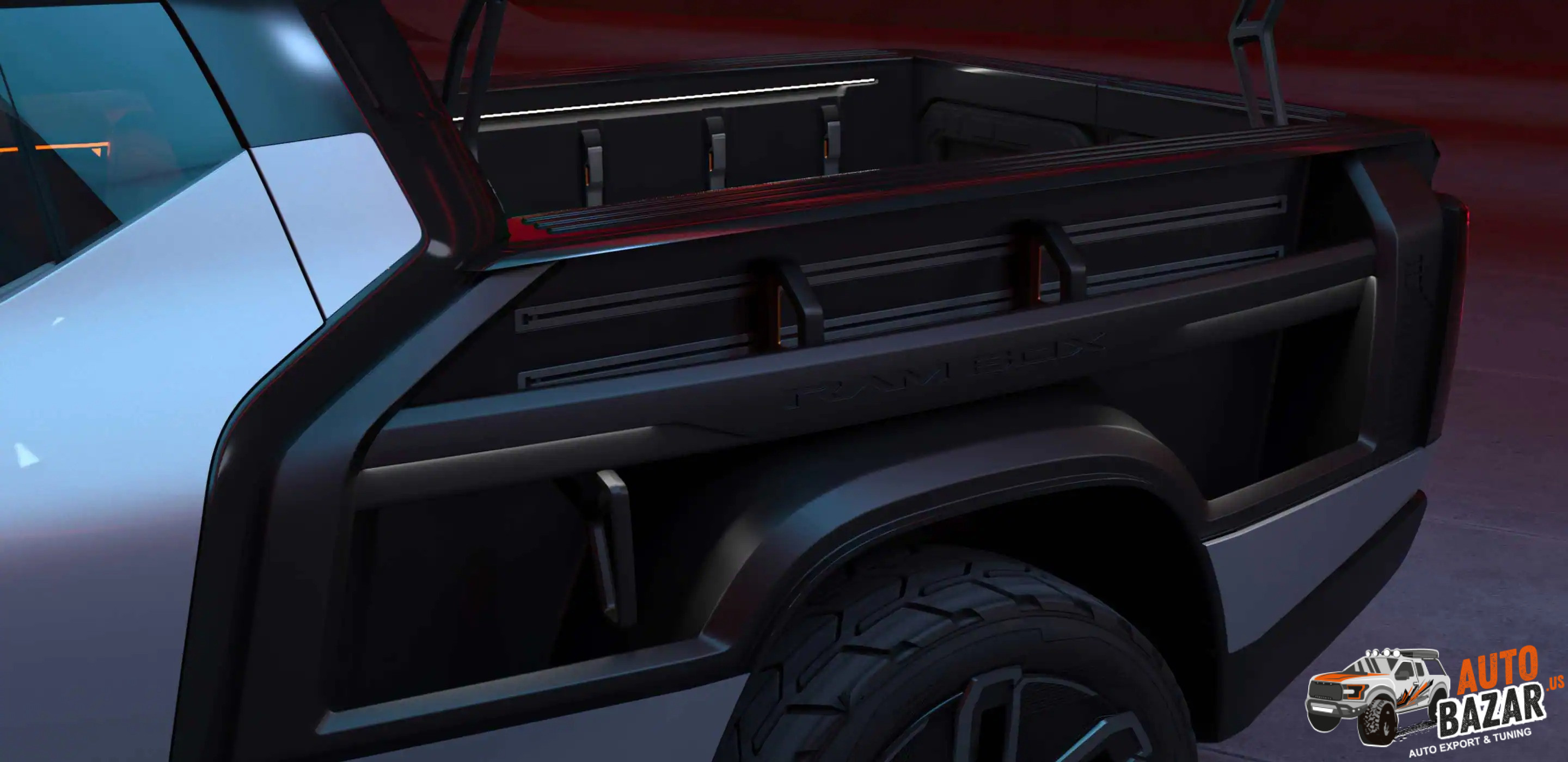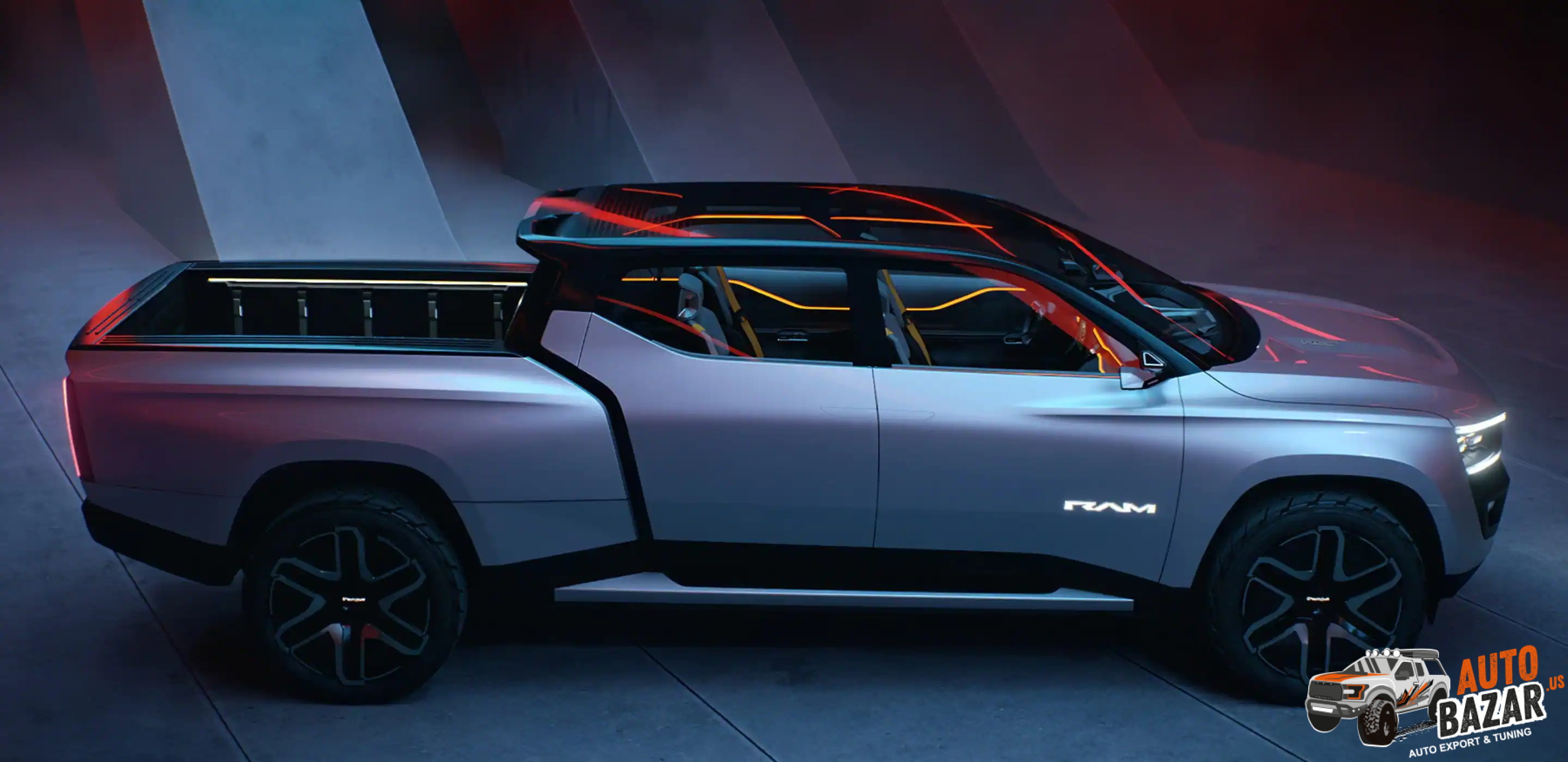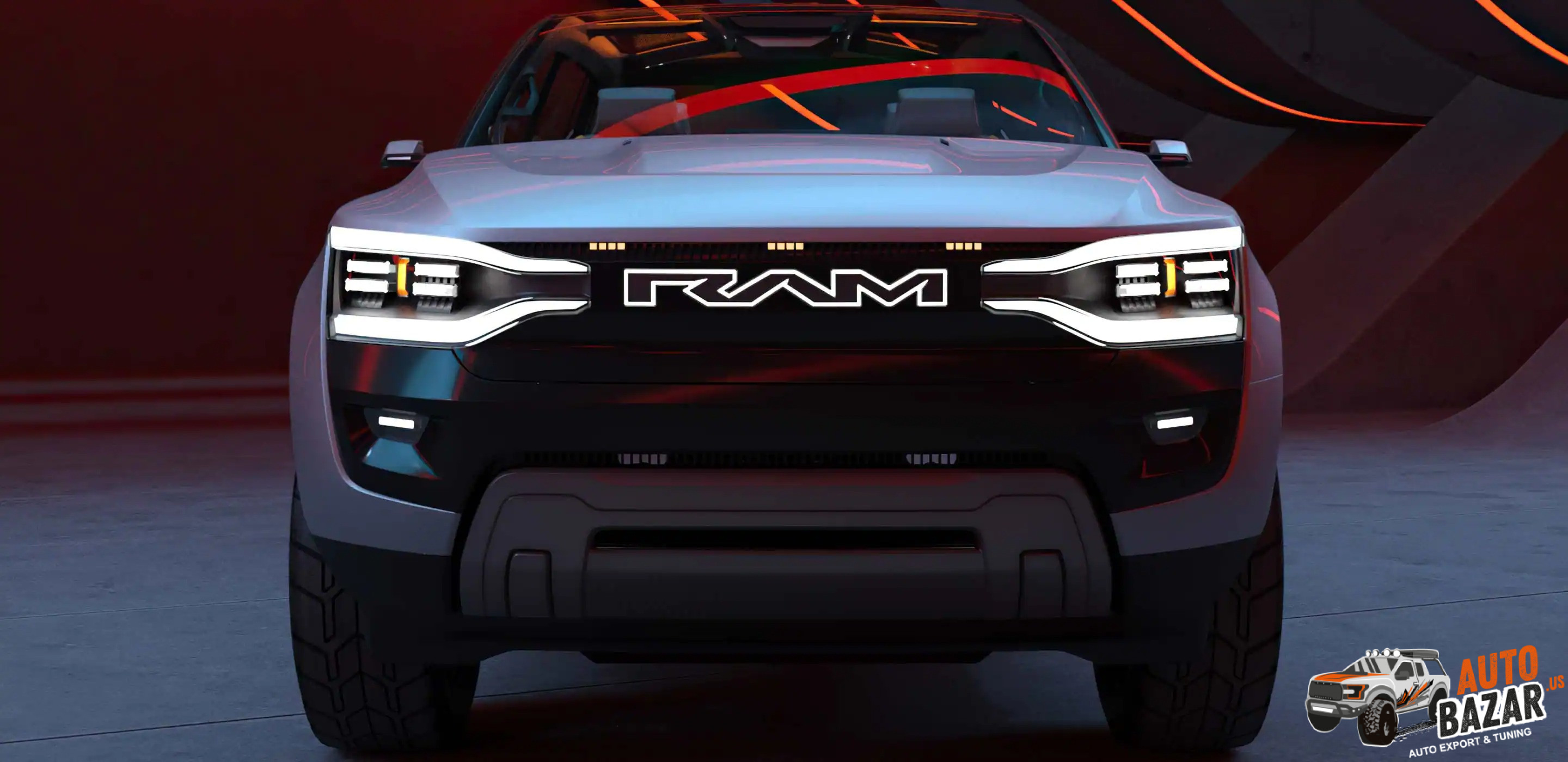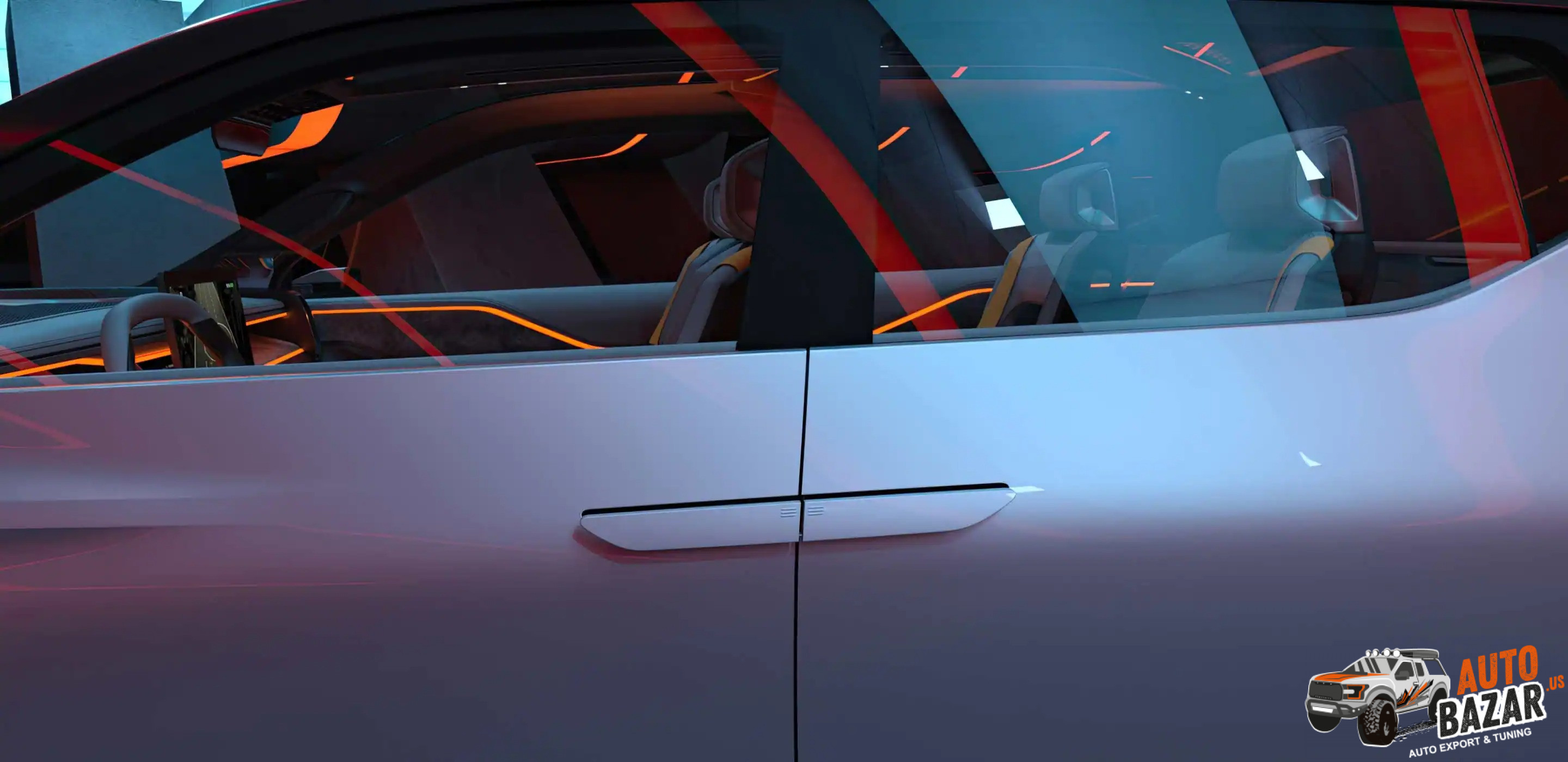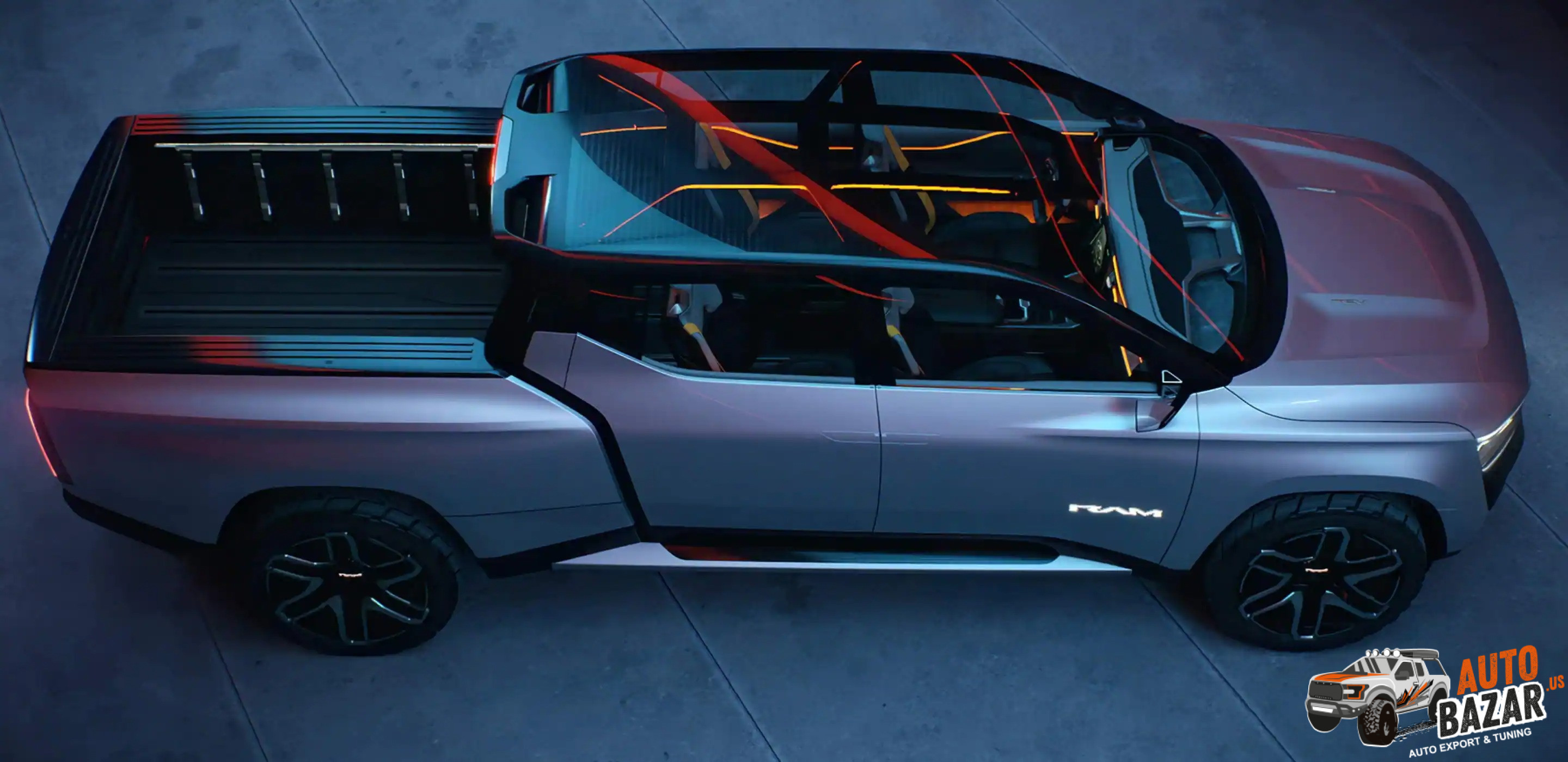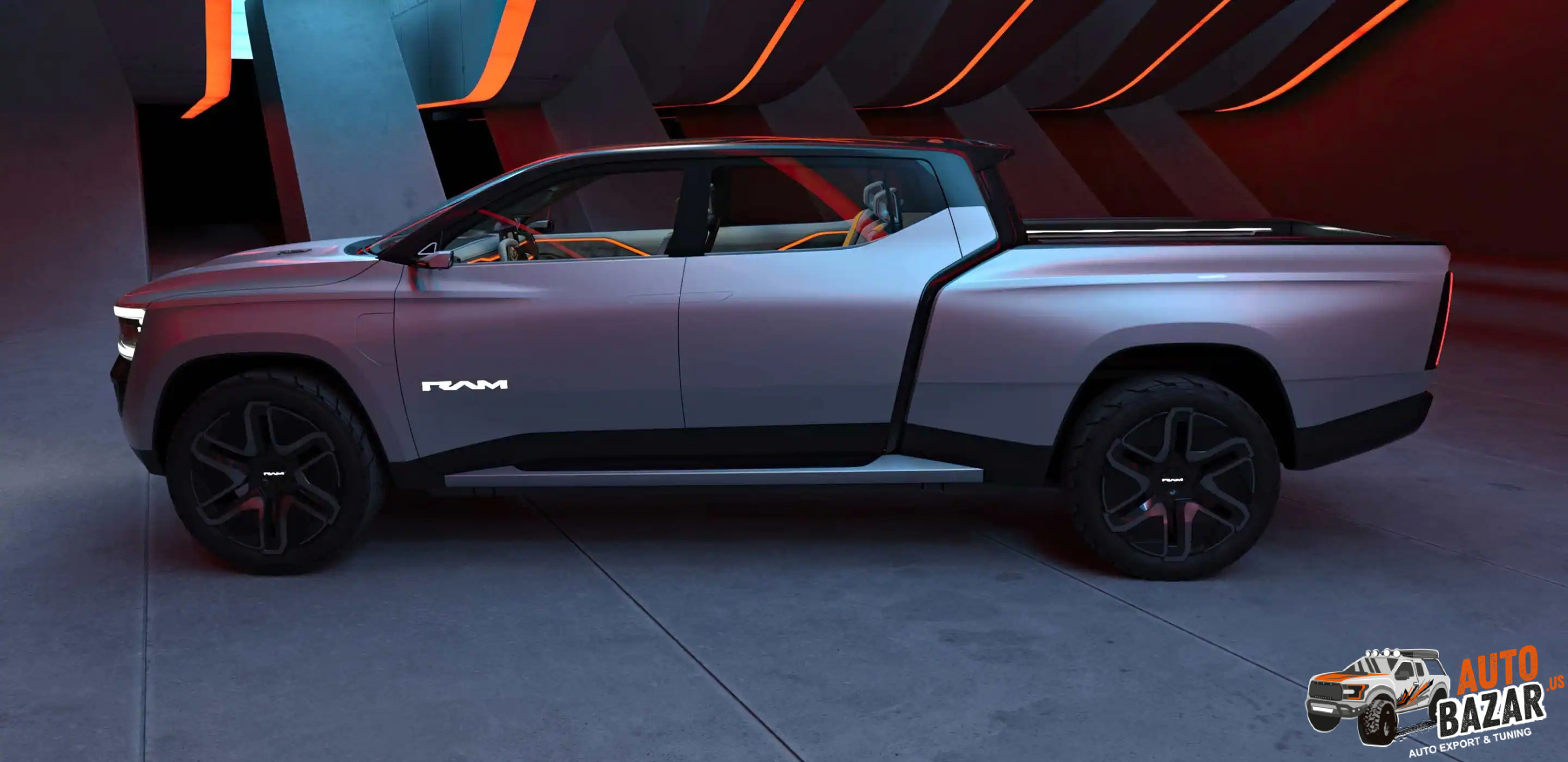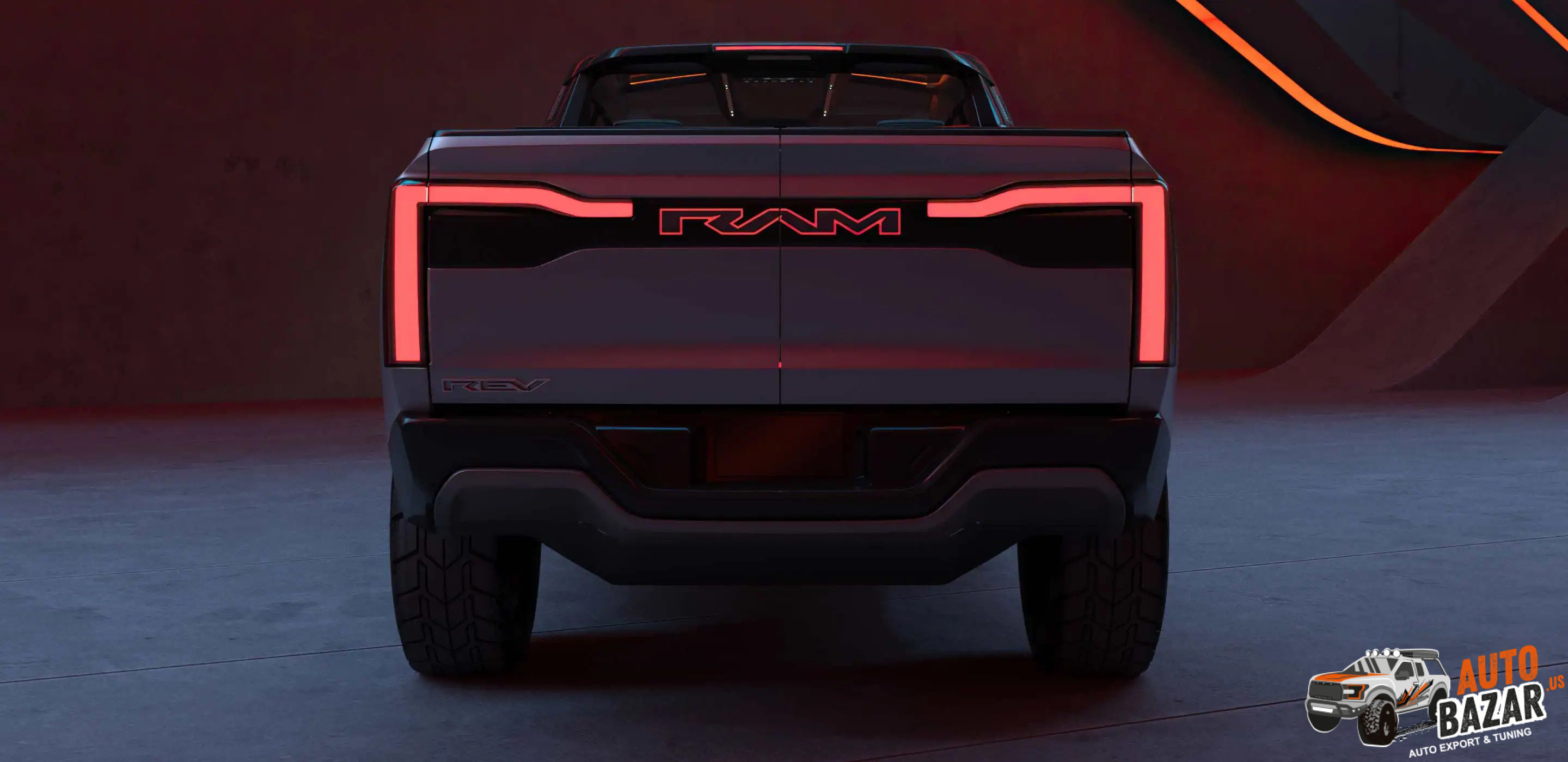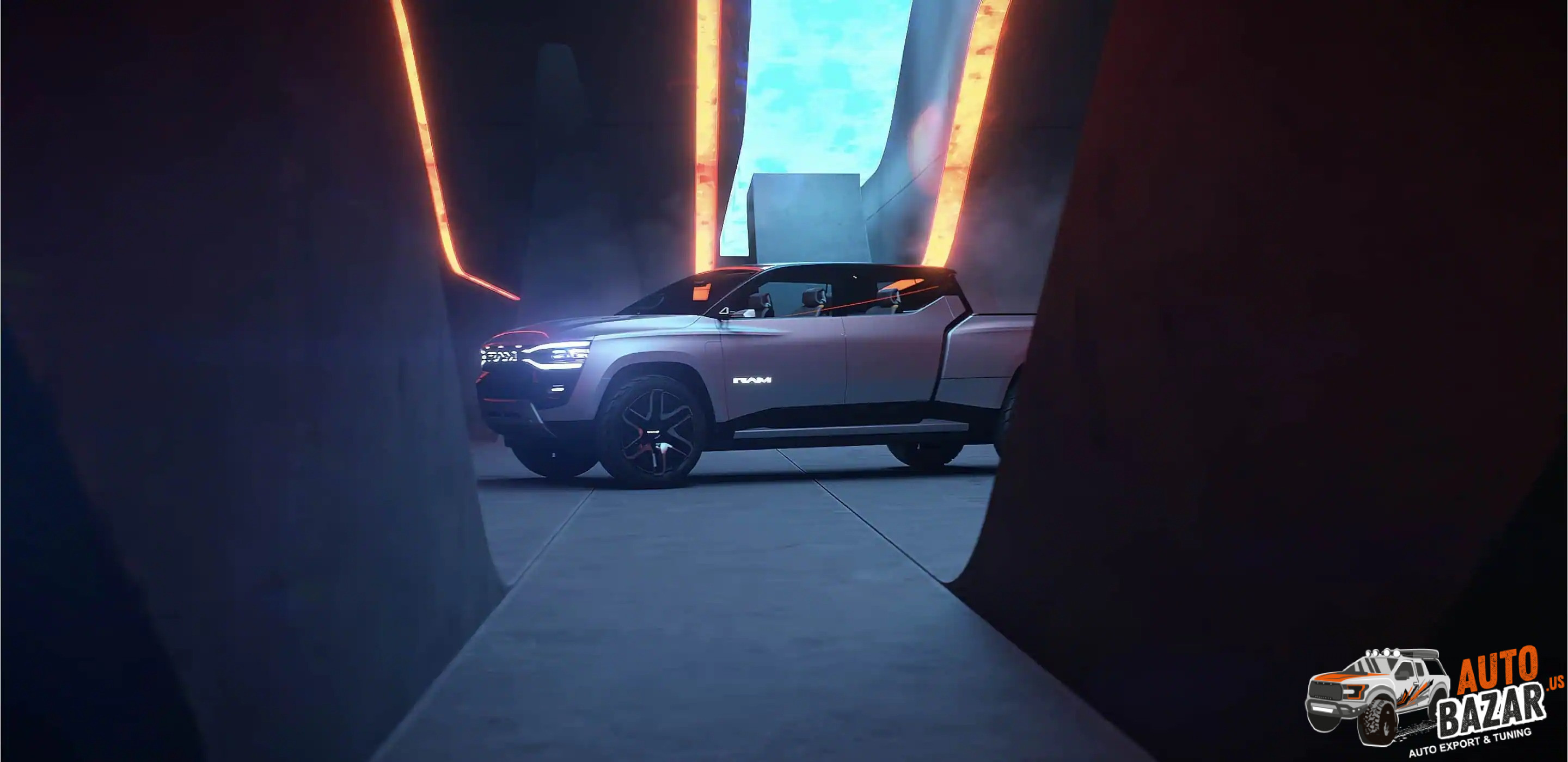 But it's not just about "toys". This pickup can carry items up to 5.4 meters long. This is enough to fit the length of a Ram 1500 Classic single cab. A pickup truck, in the back of which a pickup truck can theoretically fit. This is more realistic for things like long lumber and pipes though. This is possible thanks to midgate, which allows access to the bed from the body.
The interior is also focused on function and form. For example, the flat-top steering wheel can be folded down to house the removable tablet-style infotainment screen. The roof is also made up largely of glass panels for a complete panoramic view.
Here is an augmented reality head-up display, AI digital personal assistant, semi-autonomous driving capability, interior lighting modes, Ram Charger bi-directional charging system and air suspension.
If you are interested in buying Ram Revolution or any other car from the USA, AutoBazar.US accepts purchase orders and will deliver your vehicle anywhere in the world.